The Fear Factor: Do Big Black Bees Sting? Debunking Common Myths
Big black bees, with their imposing size and dark exoskeletons, often evoke curiosity and a touch of caution. While they may appear intimidating, the question of whether these robust insects sting or not piques the interest of many.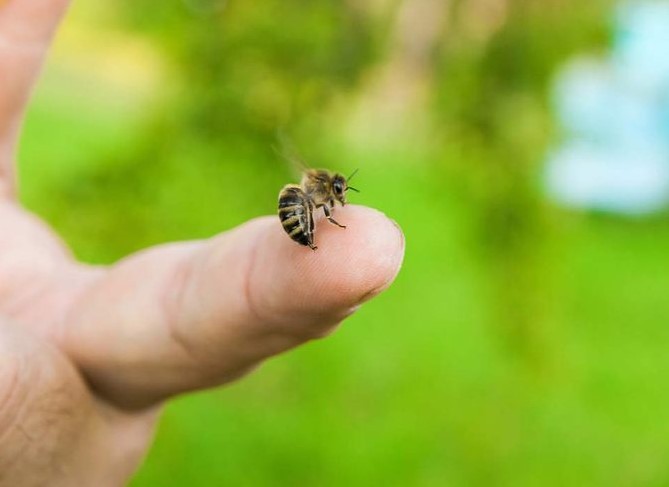 Bees are fascinating creatures that play a crucial role in pollination and maintaining the delicate balance of ecosystems. However, they are often surrounded by misconceptions and fears, especially when it comes to the larger, darker-colored varieties. One of the common misconceptions is whether big black bees sting. In this article, we will delve into the world of bees, debunking myths and shedding light on the truth behind these intriguing insects.
The Diversity of Bees: Beyond the Honeybee
When most people think of bees, they envision honeybees busily buzzing around flowers. While honeybees are undoubtedly important pollinators and honey producers, they are just one of the many bee species. Bees come in a wide variety of sizes, shapes, and colors. Among these, there are indeed species that are larger and have dark black coloration. One such example is the carpenter bee.
Meet the Carpenter Bee
Carpenter bees are among the larger bee species, and they are often mistaken for bumblebees due to their size. Their robust bodies and dark coloration contribute to the myth that all big black bees are aggressive stingers. However, this generalization couldn't be further from the truth.
Carpenter bees are unique in that they don't build communal hives like honeybees. Instead, they create individual nests by burrowing into wood. This behavior can sometimes lead to concerns among homeowners, as they may notice perfectly round holes in wooden structures. While the drilling may seem alarming, male carpenter bees don't have stingers, and females are not naturally aggressive. Female carpenter bees do possess stingers, but they are not easily provoked and rarely sting humans. They typically sting only when directly handled or feel threatened.
Understanding Bee Behavior
To address the question of whether big black bees sting, it's essential to understand bee behavior. Bees, like any other creatures, prioritize self-defense. However, their primary goal is not to sting humans; it's to protect their colony or themselves. Most bees, including carpenter bees, would rather avoid conflict and save their stingers for genuine threats.
When bees do sting, it's often a last resort. A bee's stinger is connected to its internal organs, and when it stings, the stinger becomes embedded in the target, causing the bee to lose its stinger and ultimately leading to its death. This is particularly true for honeybees, where the act of stinging is a sacrifice. However, other bee species, like carpenter bees, have stingers that are less likely to get lodged in human skin due to their smoother stinger structure.
Mitigating Misunderstandings
The fear of big black bees is largely based on misunderstandings and misinformation. Media portrayals and exaggerated stories contribute to an unwarranted fear of these creatures. In reality, most bees are not aggressive and won't sting unless provoked. It's crucial to differentiate between defensive behavior and aggression. Bees, just like any other living organism, will defend themselves if they perceive a threat, but they don't actively seek out humans to sting.
Respecting Bee Space
To coexist peacefully with bees, it's important to respect their space and behavior. Avoiding sudden movements and loud noises when bees are nearby can help prevent unnecessary alarm. If you encounter carpenter bees or other larger bee species, the best course of action is to observe from a safe distance. Remember, bees are busy pollinating, and their role in our ecosystem is invaluable.
Conclusion: Busting the Myth
In conclusion, the myth that all big black bees sting is just that—a myth. While there are indeed bee species that are both big and dark in color, their appearance alone is not an indicator of aggression. Carpenter bees, for example, might appear imposing due to their size and color, but they are not inclined to sting unless provoked. It's important to approach these fascinating creatures with understanding and respect, appreciating their role in our natural world.
To foster a harmonious relationship with bees, it's essential to educate ourselves about their behavior and dispel unfounded fears. The fear factor surrounding big black bees should give way to a sense of wonder and appreciation for the diverse and vital world of bees. So, the next time you encounter a big black bee, you can do so with a newfound understanding of their gentle nature.